I'm just not getting why these Duplexes haven't sold. Take a look again.  Their Asking Price/Condition Ratio must be off otherwise, these would be reported as Pending Sales..!
Below you'll find a list of Duplexes that I have previewed in the past.  They are either  REO/Bank Owned or in a "Pre-Foreclosure"/Short Sale status.   I've  included the link to their descriptions/cash flow figures/videos and I give you my "suggested" offer price, an opinion of the property and what I think your outcome would be.
Fix Up… Fix Up… Everyone of these duplexes will need some work.  Let's be realistic, if the payments weren't made and they lost it in foreclosure or it's a Short Sale now, maintenance has not been a high priority.  If you want a rule of thumb, I think you should estimate $5,000 – $7,000 as a minimum PER UNIT fix up to get your investment into a "rent ready' condition.   The upside after this expense is that you will have an investment in a good area that's in great condition bringing top dollar in rents.
____________________________________________________________________________
1.  6128-6130 Oak Green Circle, Carmichael, Ca 95608 – Now Listed at $199,900 and has been in and out of escrow.  When you see the video, you'll understand it does look daunting.   However… take a look at the decking on this hillside property.  It's unique and when cleaned up will be a compelling upgrade because it's not in bad condition.  I think the suggested price of $175,000 is fair given the dated condition.
Click Here for the 'featured video" on my YouTube channel.
Click Here for the Pro Forma Cash Flow analysis
2.  9265-67 Corinthian Circle, Sacramento, Ca – Listed now at $190,000.  I only have an exterior view of a video, but you'll get a good idea of the area.  
target="_blank">Click here for it.
Click Here for the Pro Forma Cash Flow Analysis – I'd just make an offer on this one and see what happens. I suggested $175,000, but take a shot and offer a little bit lower.
I love this area… Near Hwy 50,  Light Rail and the American River Parkway recreation area.
3.  9649 – 51 Goethe Road, Sacramento, Ca 95827 – Short Sale – Listed at $154,800 – Offer $150,000 I haven't seen the inside of this place but it's the same floor plan scheme as the Duplex below.  I have the "proposed cash flow" at a much higher price but the rents are pretty close to what you can get if you have a quality unit.
Click Here
target="_blank"> for a video of the exterior – it's better than street view… and shows the neighborhood a bit.
4.  9643 Goethe Road, Sacramento, Ca 95827 –  Listed now at $189,000.  I'm surprised this one hasn't sold.   The current owner has put a lot of money into this one.  New energy saving windows.. Roof doesn't look old and the interior on the right side is just about "rent ready"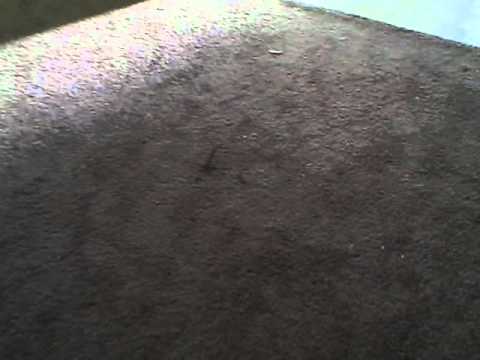 target="_blank">Click here for the video walk through of the right side.
Click Here for a Pro Forma Cash Flow Analysis – I have the suggested offer price at $185,000… but this one has been on the market now a little longer than I thought I would.    I'm inclined to think you could get it for a lot less which means the numbers I'm showing on the pro-forma here would look a lot better at a lower price.
I bet you could get this for about $170,000… don't know for sure…  but it's still showing available.   And…  out of all of the properties I am profiling here, this one doesn't need much work.  One side is still occupied.
________________________________________________________________
If you are looking for an investment and these don't work for you, then drop me a note and I'll do what I can to help you find something that works for you.
In the mean time…?
MAKE IT A GREAT DAY…!!
Ed Favinger, Broker, CRS, GRI, SFR      favinger@rwnetwork.com    916-203-1260
Related articles